---
---
DRINK deeply with 3/8 tubing. -no restriction for your water/meth injection pump with this setup. Two feet (60cm) of translucent Teflon tubing and a pair of 90deg threaded fittings are supplied for easy visual diagnosis of feed status. With the pick up placed at the bottom of the tank, gravity primes the pump reliably for predictable service.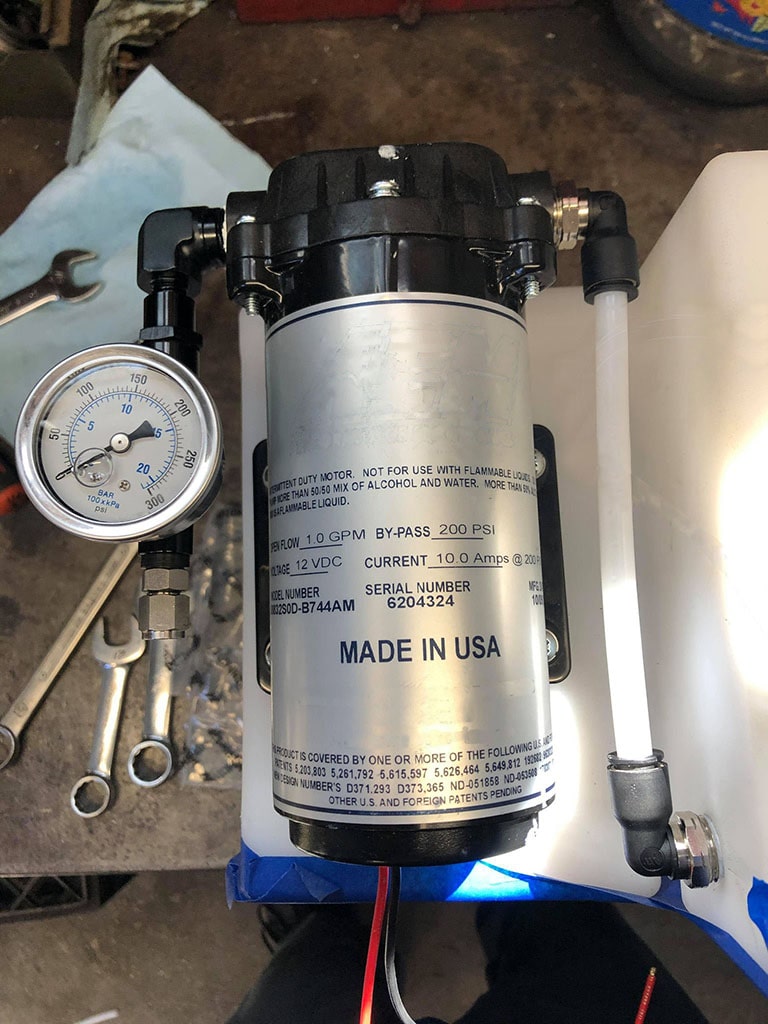 USRT Guage Filtered Outlet Kit is also demonstrated in photos above/below.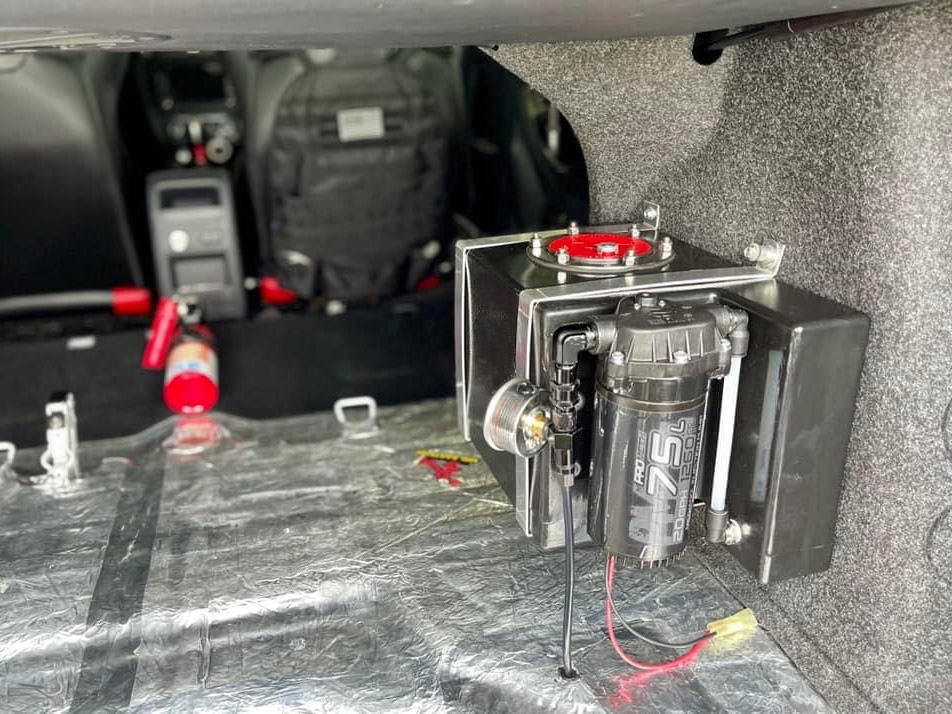 See the difference between 3/8" line and 1/4? Here is where pump flow potential is maximized. The 3/8 NPT threads require a drilled/tapped 3/8 NPT hole in a thick wall tank. -not thin wall (washer bottle, etc.) Our Race Tank and Street Tanks (shown above/below) are perfect solutions.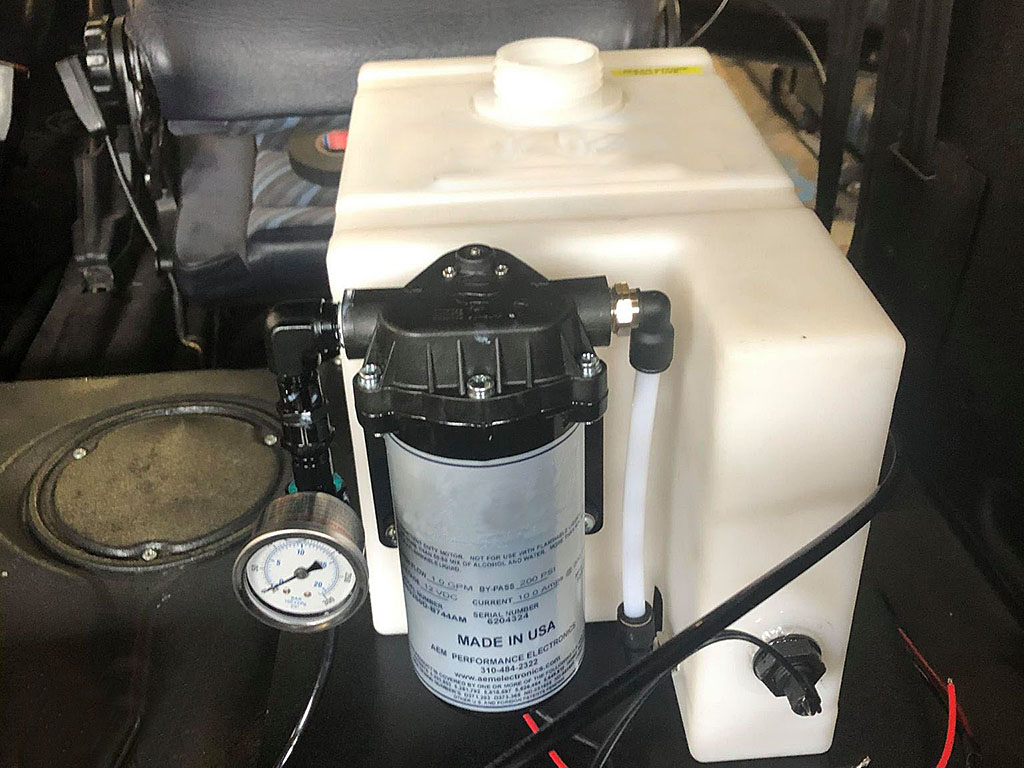 Note: This is the low/no-pressure side of the pump. These push-to-connect fittings work conveniently and reliably (rated up to 290psi but will see 0psi). USRT can also supply a 6AN variant with black braided cloth. Since attachment is via threaded connection, a thick wall tank is required (i.e. not a thin wall washer bottle or similar).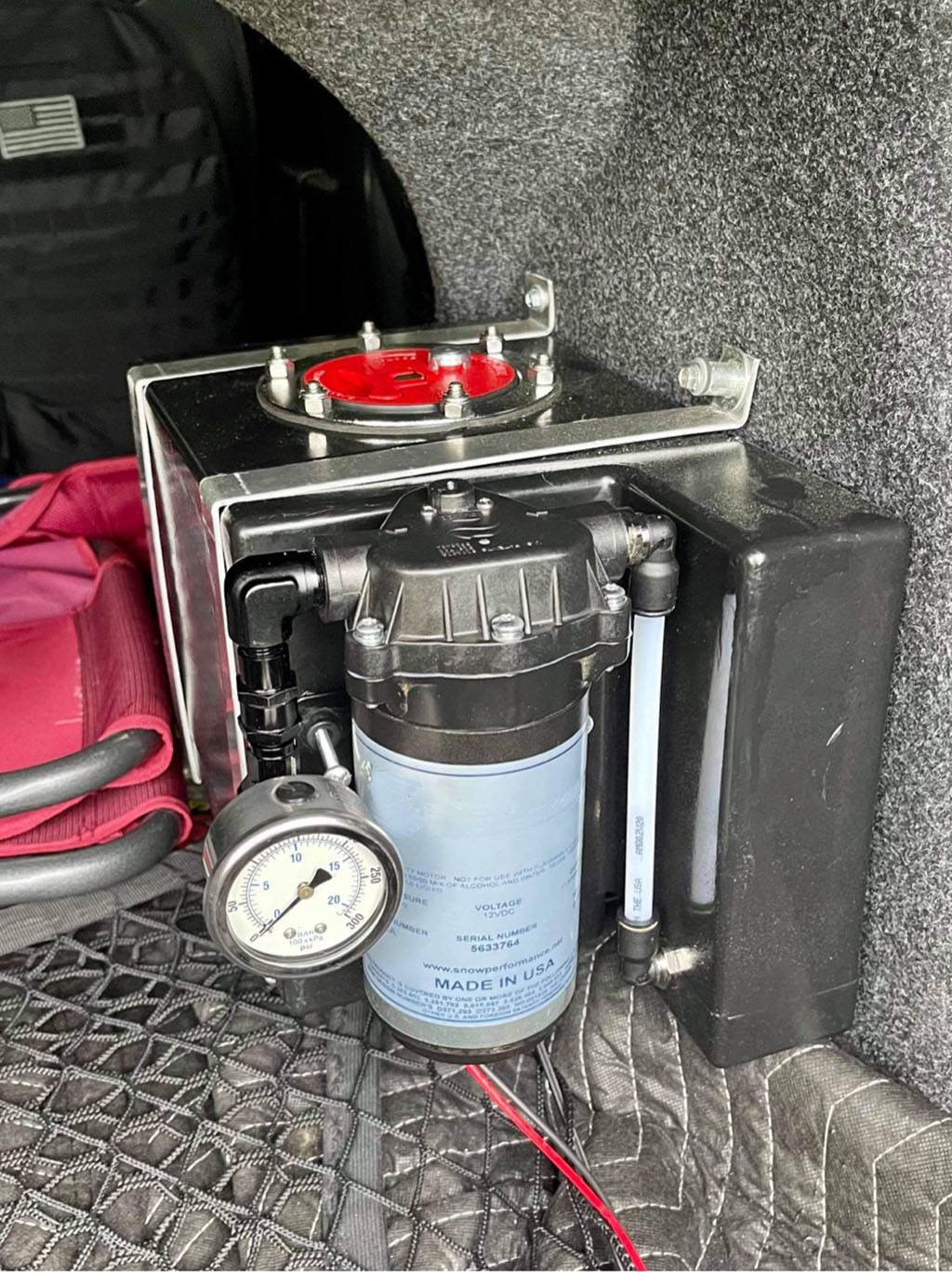 ---