---
---
Perfect your octane delivery and get the fueling you need. Mist distribution will be 100% even with each cylinder receiving the expected amount of help and protection. Tuning becomes simplified and fluid consumption is reduced. With supplied compression fittings, all connection points are made leakproof and will be completed in minutes vs. hours. -relatively inexpensively, too!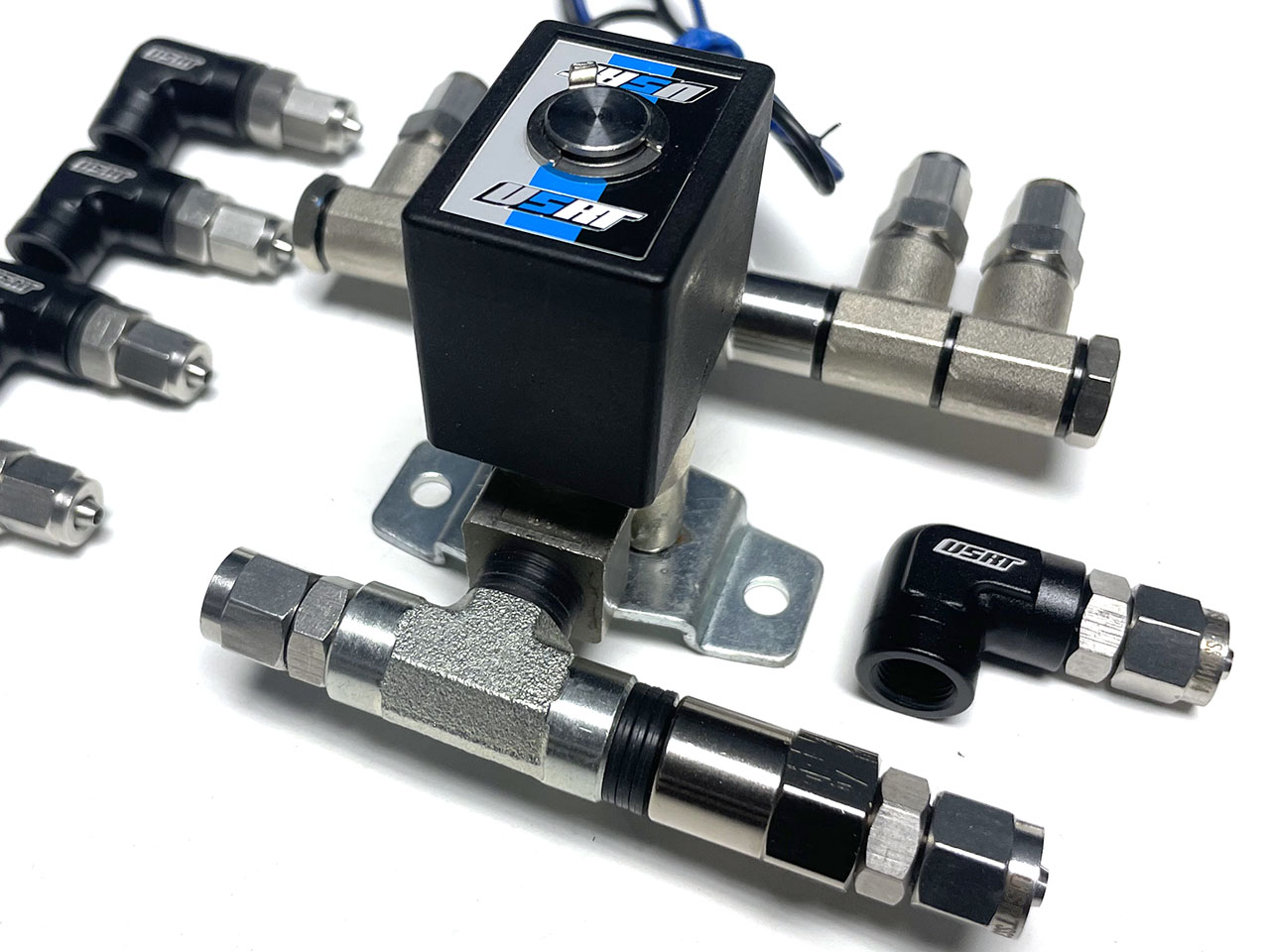 By far, the most popular configuration is the  "4PLUS1",configuration with one nozzle per cylinder and another placed after the intercooler for main air temperature reduction. This primary air cooling nozzle works across the entire boost range (from low boost to peak).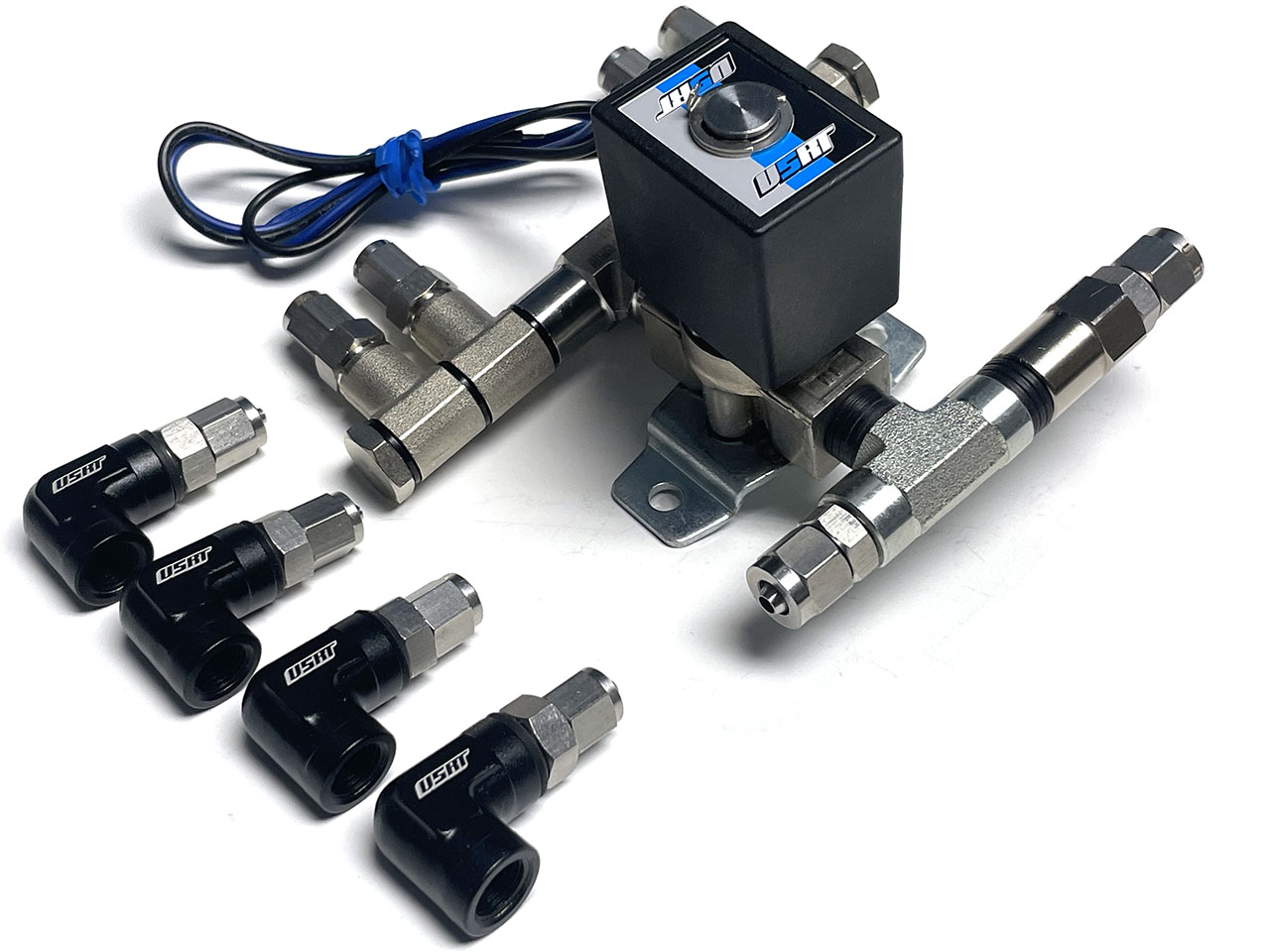 "4PLUS1" T-fitting shown attached to flow control solenoid. Fluid enters one side and exits the other to go to the post-IC air cooling nozzle. A check valve is supplied to defeat gravity siphoning from that point.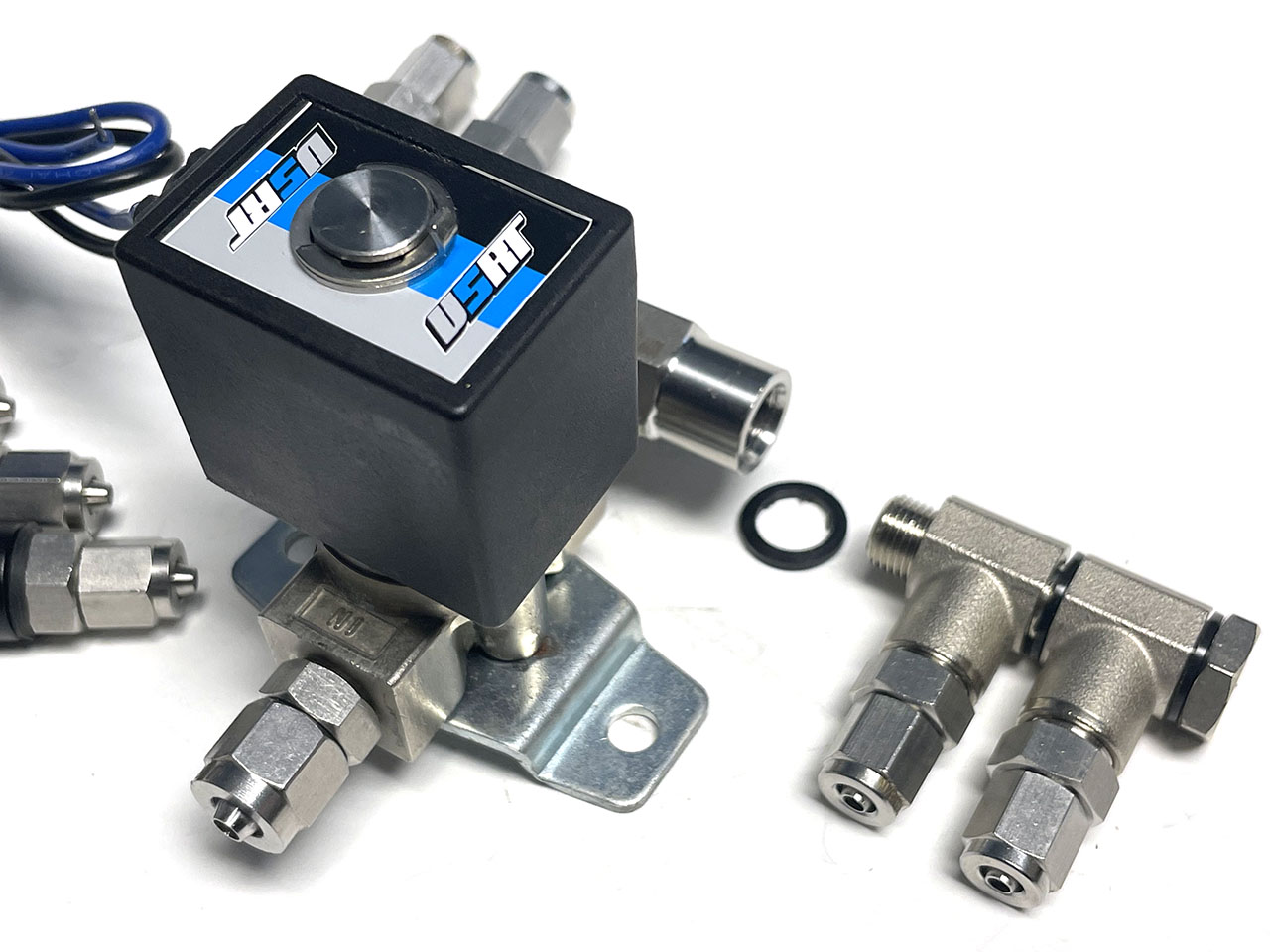 Standard single-feed fitting demonstrated in "DP4" setup. Fluid only reaches the nozzles after the solenoid is commanded open.
Base Kit Includes:
1x direct port block with 3/16" (4.75mm) compression fittings
4x nozzle holders with 3/16" (4.75mm) compression fittings
1x 1/4" (6.35mm) feed compression fitting
4x nozzles
4x (feet) 3/16" (4.75mm) high pressure line
1x solenoid
---