---
---
Need a way to mount your water/meth nozzle into a silicone rubber coupler or plastic intake tube? Go with the newest generation of our famous "Sandwich Bungs". Precision threads and robust construction make the piece durable and easy to work with.
Simply drill a hole using a spade bit, insert the inner adapter piece from the inside, and crank the the nut down from the top. Metal tube applications can use our weld-on bung available in steel or aluminum. Threads are standard 1/8" NPT and fit all popular nozzle variants.
A conical outlet hole avoids any spray pattern shrouding from short format nozzles.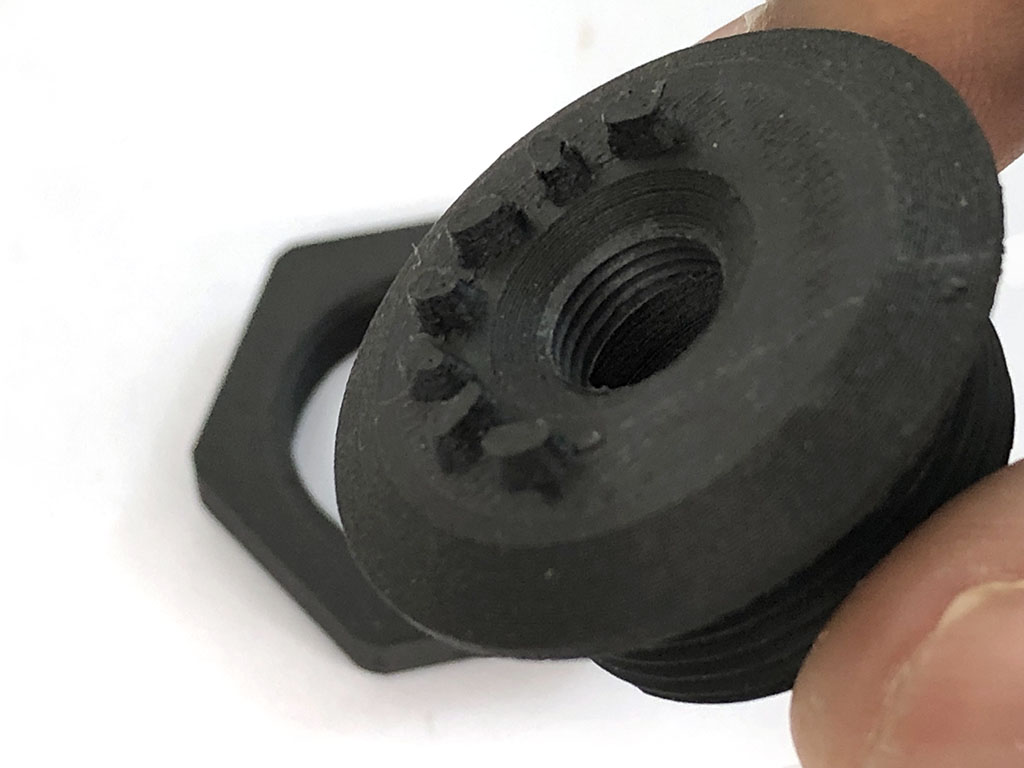 Vortex generators(!) create turbulence and swirl to better homogenize mist droplets with the air and to avoid wall wetting (common when smooth air flow is maintained). This is especially valuable when spraying in the middle of a moderate bend.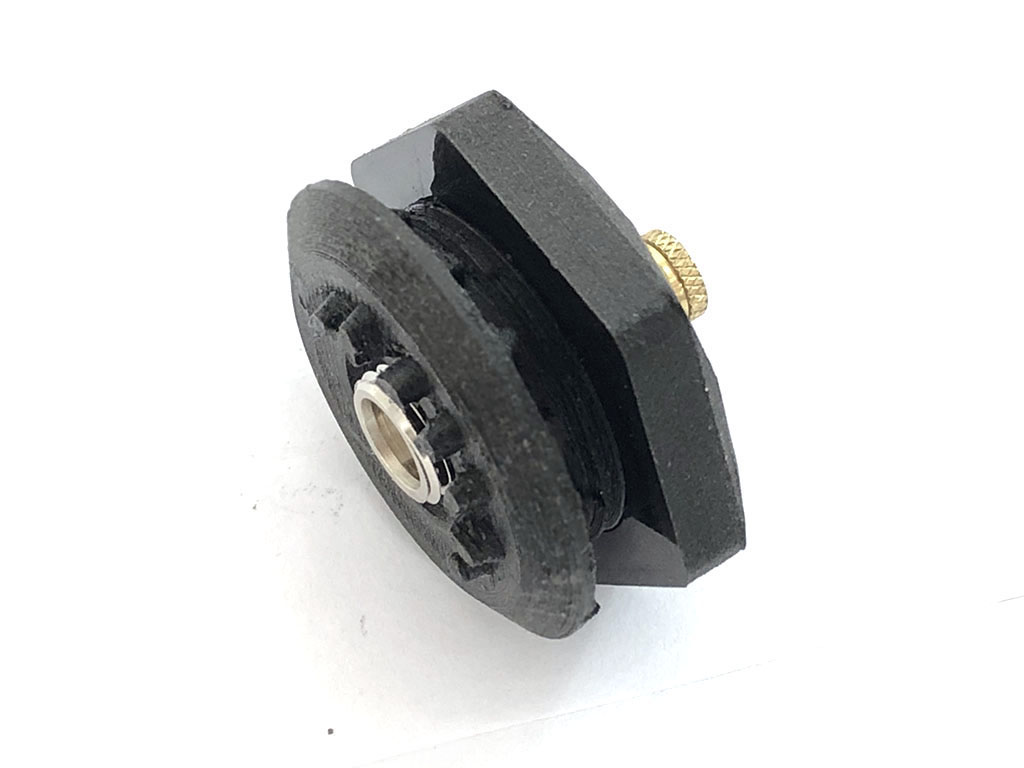 Matte finish increases the effect for more incremental gains.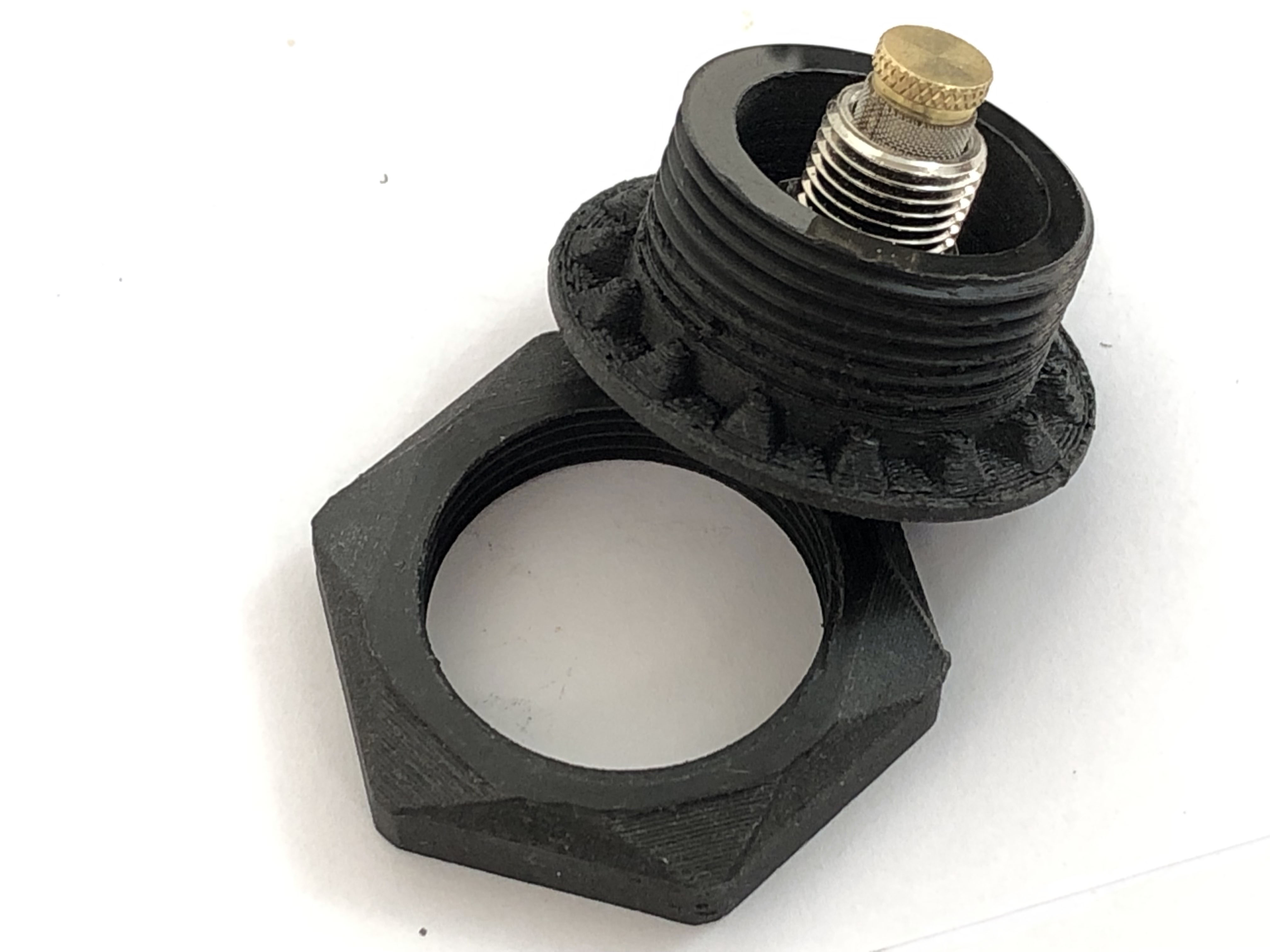 These parts are 3D printed in PETG with carbon fiber reinforcement. Textured gripping surfaces maximize holding strength for security.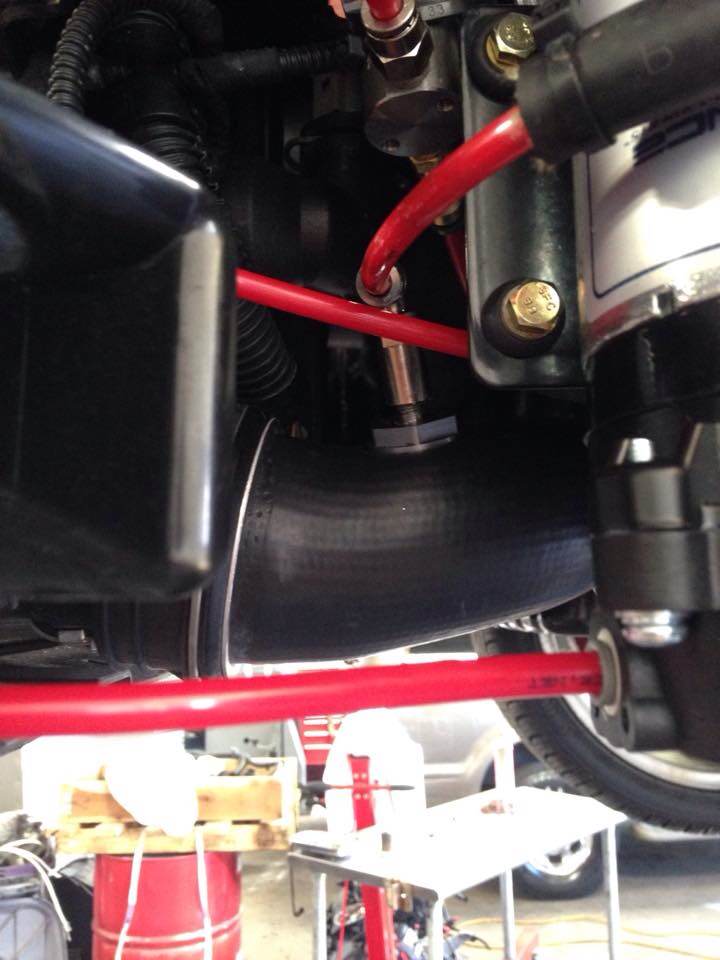 Installation is done exactly like previous variants.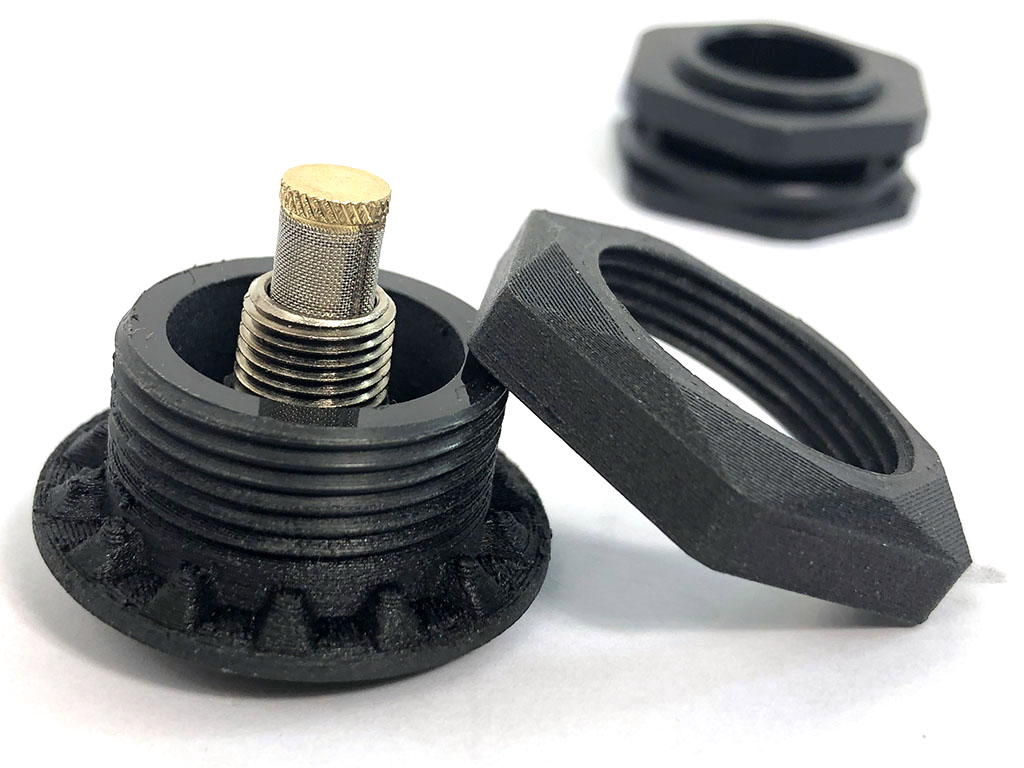 ---
Customer Reviews
10/21/2021
Matthew S.

United States
Great service!
First time buying something from them, but I'll definitely be back for more in the future as their customer service was professional and punctual!